For many decades, Fraunhofer ISC has been developing innovative coatings for glass and plastics. Modern coating systems with modular design provide multifunctional properties for more protection, safety, efficiency, comfort and performance. A new smart shading system consisting of electrochromic elements – developed in the current EU project EELICON – can be retrofitted, for example, to car windows. Fraunhofer ISC shows its latest developments in coating at booth C10 at the 11th ICCG (The International Conference on Coatings on Glass and Plastics) in Braunschweig, from 12th to 16th June 2016.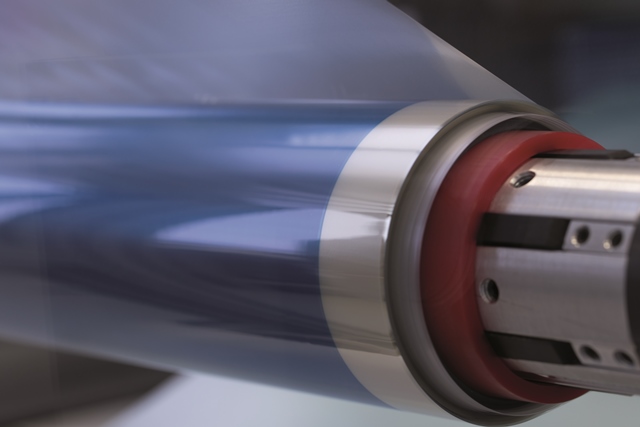 Under the coordination of Fraunhofer ISC thirteen international partners are collaboratingin the EU-funded project EELICON to realize an innovative switchable light transmittance technology. The core development are mechanically flexible and light-weight electrochromic (EC) devices based on a polymer nanocomposite with a unique property profile that comprises mechanical flexibility, high safety, low weight, low switching voltage and high electrochromic contrast. The underlying coating technology is registered under the trade mark ISCoating®. Benefits of the EELICON EC film are its low dark and high bright state transmittance (5-10% and 60-65%, respectively), its fast response time (15-30 seconds for a A3 sized device), its high durability with more than 100,000 cycles verified under lab conditions, and its good thermal stability from -25 °C beyond +60 °C. Currently, the partners work on the upscaling from lab to pilot scale.
Via cost-effective roll-to-roll processing the EELICON EC film can be applied to glass or plastics. The device can be retrofitted to vehicle windows or sunroofs and could contribute efficiently to the improvement of safety, energy saving and comfort of automobiles. The manufacturer for aircraft and motorsport car components TEKS and the automotive electronics supplier Masermic are now testing the devices according to automotive standards, e. g. for use in racing cars and electric vehicles. The validation of the EELICON technology in the automotive sector will offer the opportunity to approach different markets, starting from the tuning and motorsport sectors, moving then to the high-end cars customization and finally, in the medium to long term, automotive mass production with a consolidated product.
Apart from the automotive sector the EELICON EC elements could also be incorporated into aircraft cabin windows or architectural glazing. Other applications are conceivable for many other industries.

Other coating solutions
In addition to the smart shading system for windows, Fraunhofer ISC develops nonstick coatings for glass and metal that prevent dust and particles set in production, and so reduce the cost of cleaning and downtime in production. The new biodegradable barrier lacquer for packaging based on the new material bioORMOCER® – developed by Fraunhofer ISC in the EU project DIBBIOPACK – provides protection against water vapor, oxygen, flavors and plasticizers and performs as good as conventional plastics.
Further developments are anti-reflection coatings for glass, scratch resistant coatings for plastics, and colored layers for glass.